High impact communication
Unleash your communication potential
High impact communication
Unleash your communication potential
Voicetraining  | Presentation Skills  | Leadership Communication
Find your voice to inspire and influence
Mariska Wessel, a highly skilled executive coach, brings a unique blend of performance, presence, voice and connection into the coaching space. She has years of experience training corporate, academic and government professionals. Mariska is analytical and also passionate about achieving results. Allow her creativity to coax you out of your comfort zone and you will realize your true potential as a communicator.
Increase your impact with our courses
VOICE
Unleash the colorful power of your voice. Learn to speak with clarity, confidence and conviction to any audience.
Presentation
Plan and present with greater impact. Find your voice; make your message resonate.
Communication
Discover and fine-tune your communication style. Learn to adapt effectively to achieve results.
Leadership
Give voice to your leadership potential. Build trust & lead with purpose, passion and persuasion.
"It was an eye-opener. Not only did working on breathing techniques and body awareness improve my vocal skills, but it also enhanced my overall performance. I'm now much more aware of my own presence and have developed an impactful communication style."
Financial director Nedtrain
"Mariska invites you to present your content as if you're telling a story; she listens, looks and helps you craft your presentation. Her creative approach teaches you how to engage and inspire your audience."   Entrepreneur Food Valley
"The right voice, tone and posture are key in communicating your message. Mariska showed us in a creative way how a slight change to voice and posture could make an enormous difference."
Lean consultant
Mariska Wessel
Voice coach, business communication coach, classical singer & inspirational speaker
As a communication coach Mariska draws from a rich and varied background. After earning a Master's degree in arts management she worked in marketing & artist management. She also studied Classical Voice and has performed as an alto soloist in opera & oratorios. In 2008 she founded Voice Matters, and since then she has been helping professionals maximize their impact in communication. Her clients include CEOs and politicians, consultants, lawyers, doctors, scientists andTedxSpeakers. Her coaching covers vocal skills, body language, executive presence and transforming your content into meaningful and impactful messages. Mariska's own training has included courses in Storytelling for Business and Executive Business communication; She is a certified SCIL performance coach. 
OUR UNIQUE APPROACH: INSIDE-OUT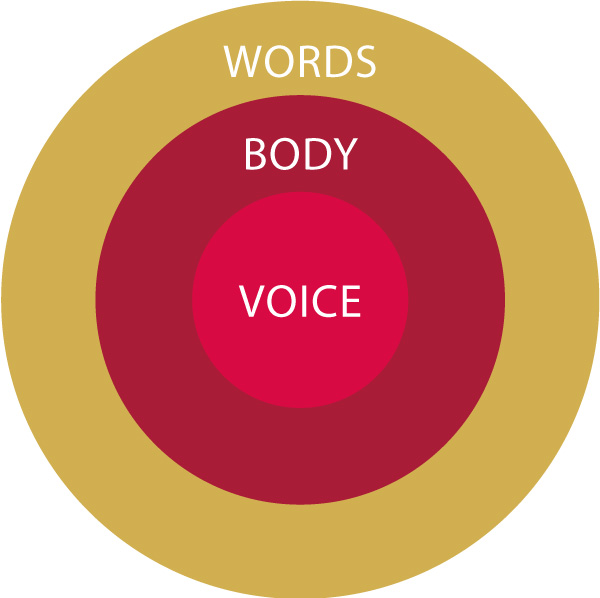 Mariska helps professionals develop their authentic communication style. Her unique approach begins with the sound foundation of communication: the voice. With your voice you breathe life into your words and express your purpose. It is your most influential tool to get your message across. In voice training you learn to speak from within a solid physical base, in a perfect harmony of body, breath and voice. This results in more vocal power, and it provides you with optimal presence, confidence and impact. Once you find your voice, you can connect effectively with your message and create a genuine connection with your audience. Read more >>
Energizers, workshops & keynotes
Mariska engages any audience, solo or accompanied by bass
Personal approach
tailored to your professional goals
Effective formula
Theory & practical skills;
live training with video-review
& online coaching
Voicematters audioseries
Ideal for busy professionals on the move
Customised programs
1-op-1 coaching, in-companytraining, workshops
in Bennekom, Amsterdam or on location 
in both English and Dutch